HOME IS WHERE YOUR HEART LIES.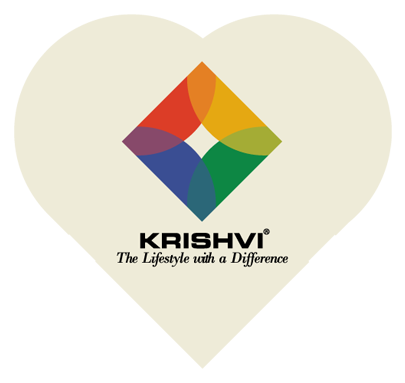 WE UNDERSTAND YOUR HEART,
WELCOME TO YOUR HOME.
KRISHVI, THE HEARTBEAT OF NAMMA BENGALURU.
Starting with one home years back, Krishvi has come to a place now in the Silicon Valley of India where we are known for our intricate craftsmanship and our unique style to deliver homes which touch the hearts of our consumers.

Our homes are not just some multiplication of properties, we have taken special care in choosing each of our projects with foresight and an insight to give the residents of Bengaluru, not just a four walled structure but homes that resonate with their unique taste and lifestyle.

Today Krishvi is winning hearts as one of the leading cutting edge developers of housing projects in Namma Bengaluru. Not only have we received our prestigious accreditation from CREDAI formerly known as KOAPA but we are famous for understanding the heart of the Garden City.

Each one of us puts our heart into every project and we understand what it takes to live a good life here in Bengaluru. Over time we only intend to grow ourselves into the hearts of our consumers and welcome them to our homes.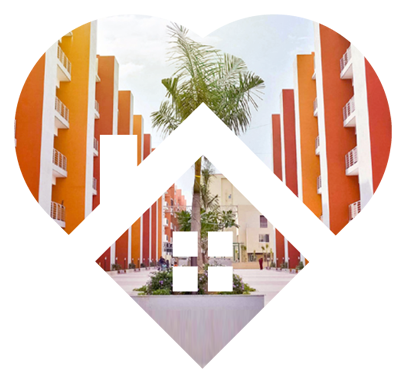 WHEN WE PUT OUR HEART INTO IT,
IT'S CALLED YOUR HOME.
Mission
To drive and champion the cause of excellence in housing construction industry by adhering to its principles of nature preservation and eco-friendly design, quality construction, timely delivery and dedicated maintenance.


WINNING A BILLION HEARTS, ONE HOME AT A TIME.
Vision
To enhance the climate and environment of the housing scenario in the country by providing safe, eco-friendly & quality housing experience.


WHERE THE HEART OF BENGALURU,
MEETS THE ART OF KRISHVI.
Krishvi emphasizes on in-built and natural ventilation, along with the state of the art infrastructural facilities. With the design focus on natural ventilation, Krishvi projects itself as a "green builder" by aiming to preserve and conserve nature to its optimum best and provides a stress free and relaxed home for its customers.

Krishvi has not only taken up the responsibility of contributing to the cityscape of Bangalore but has also built a team of dedicated professionals on each project that customers vouch for and believe in to the tee. Krishvi continues to expand and explore incorporating new technologies and conveniences, along with natural green elements for the perfect blend of comfortable urban living for its clients & customers.

Krishvi is proud to have completed several successful projects in various locations around Bangalore. While each is unique in concept, style and execution, they still maintain the core values of the company and its customers.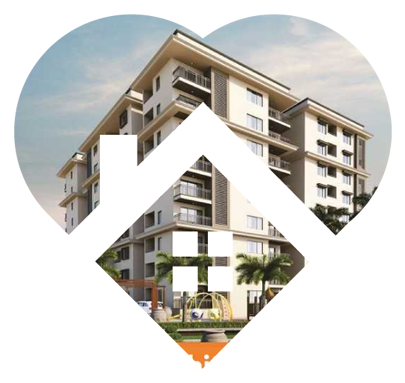 The Director's Vision
Born and brought up in Bengaluru, Dinesh Krishna Reddy did his schooling in Bishop Cotton Boys' High School and holds a prestigious Mechanical Engineering Degree.

He started small by doing contracts and moved slowly into the world of developing bigger wholesome projects.

In 2010, Krishvi scaled up and did comprehensive projects like Gavakshi, Dhavala and Wisteria and quickly found a loyal consumer base in the city and all this credit goes to the hands on expereince that he believes in staunchly.

Not only was it his ambition to develop the beautiful garden city of Bengaluru but he also truly believes in prodviding employement to hundreds of people as Krishvi grows constantly.

Now, he still focusses on one project at a time and leaving no consumer unsatisfied as Krishvi leaps to greater heights.

His core beliefs can be found inscribed in every project of Krishvi, and he till date leaves no stone unturned to create something speactacular every single time a project starts and comes to a befitting end.


From The Director's Desk
The Garden City of India has changed remarkably over time. From the silent yet chirpy South bengaluru to the bustling IT corridors, Bengaluru's transition to a city for all, is beyond imagination. Bengaluru, The Silicon Valley of India is a true home to people from across the world, making it the land of opportunitues and a true cosmopolitan. As the city takes its most dynamic shape for its future, the people too are expecting their living to be all the more dynamic, easy and fulfilling. People in Bengaluru today expect not just a life but a lifestyle. We at Krishvi, put our heart into understanding the lifestyle one seeks in this magnificent city. The future looks challenging but that makes it all the more an exciting phase to be part of and reinvent our presence in Namma Bengaluru to give the future generations, not just a life but a lifestyle.

- Mr Dinesh Reddy